Welcome to Japaknives! We're the Original Makers and Home of the Premium Control Chefs Knife. The Worlds 1st Ever Chef Knife with a Unique Hole Cut-out for Maximum Control. Try Yours Out Today!
"....I had never used a chef knife with a hole for maximum control and honestly, once you use it, there is no going back. The handle is perfectly balanced and the edge is ruthlessly sharp. I'm in love."
- Jon O'brien, USA
Japaknive™ - Premium Control Chefs Knife
Japaknives are 100% Guaranteed to last a lifetime.

Used by Professional Chefs

Bonus: Free eBook With Your Order
Includes a FREE Genuine Leather Sheath Today Only
PREMIUM CONTROL X RAZOR SHARP 🔪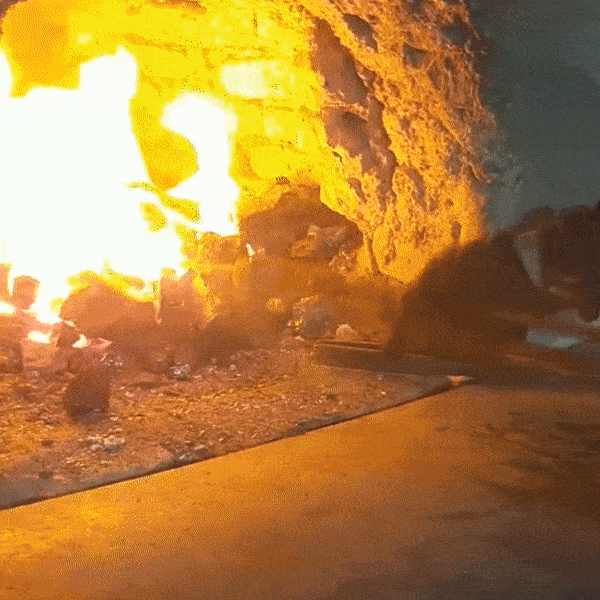 "I had never used a chef knife with a hole for maximum control and honestly, once you use it there is no going back. The handle is perfectly balanced and the edge is ruthlessly sharp. I'm in love."
- Jon O'brien (Verified Buyer)
⭐️⭐️⭐️⭐️⭐️
NEED THE PERFECT KITCHEN KNIFE?
Our artisans are handcrafting the most exceptional kitchen knife the world has ever seen. This model features a precision, laser-carved index finger hole for superior control. The blade is comprised of the finest Japanese stainless steel to ensure a sharp, quality knife for years to come. Premium oak wood makes up the handle for the most comfortable and secure chef's experience ever.
ENJOY A PERFECTLY CONTROLLED, HANDS ON CUTTING EXPERIENCE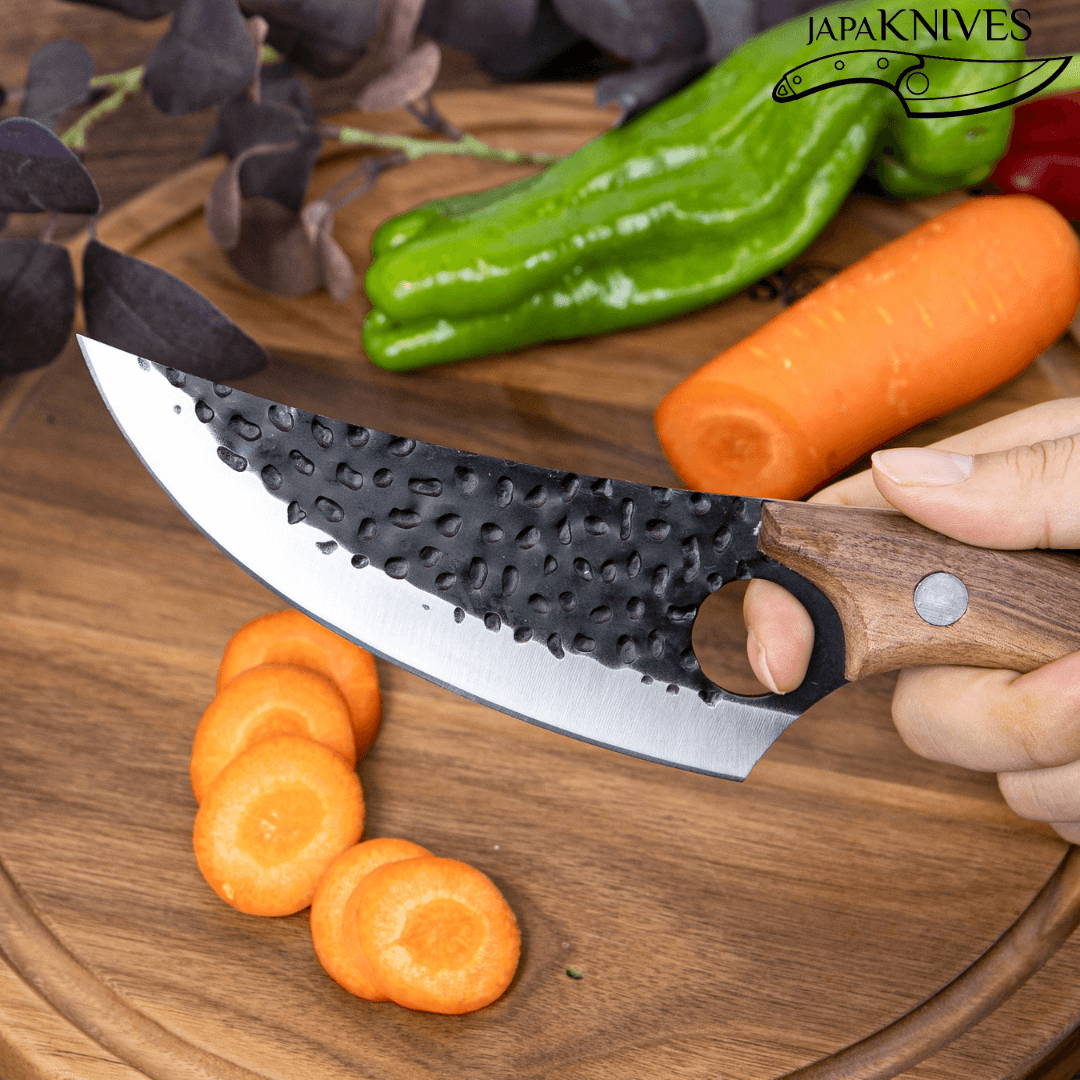 FIRST EVER HOLE CONTROL DESIGN
Our artisans are the first to ever create this unique patented hole control design. The brilliance came in the wanting of a more hands on experience. Now your hand is in actual contact with the blade as it slices through food.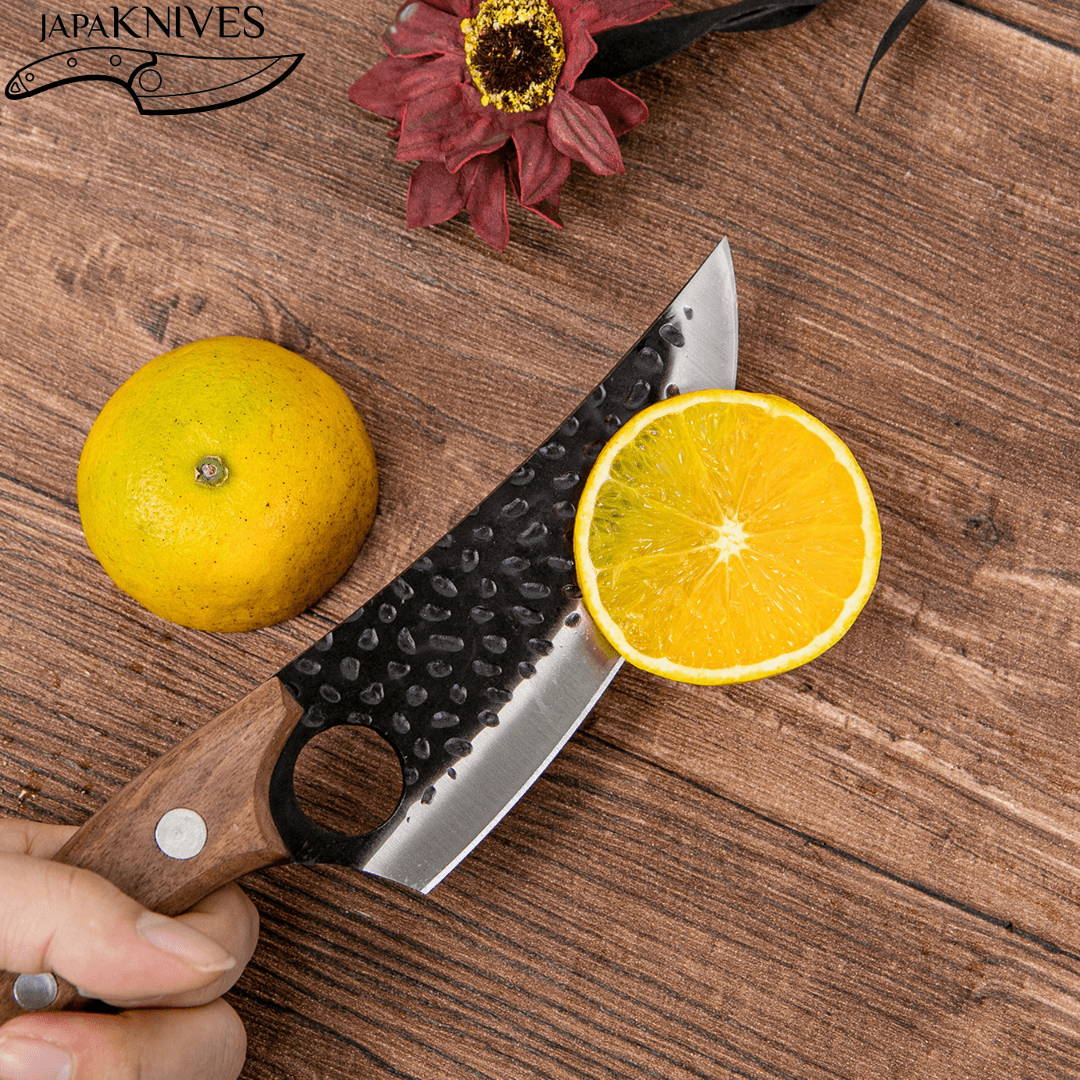 PERFECTLY CUT THROUGH FOOD
Our Japaknives™ are designed to be an all-in-one cutlery tool. Each blade is sharpened to perfection which ensures smooth and easy cuts, regardless of texture.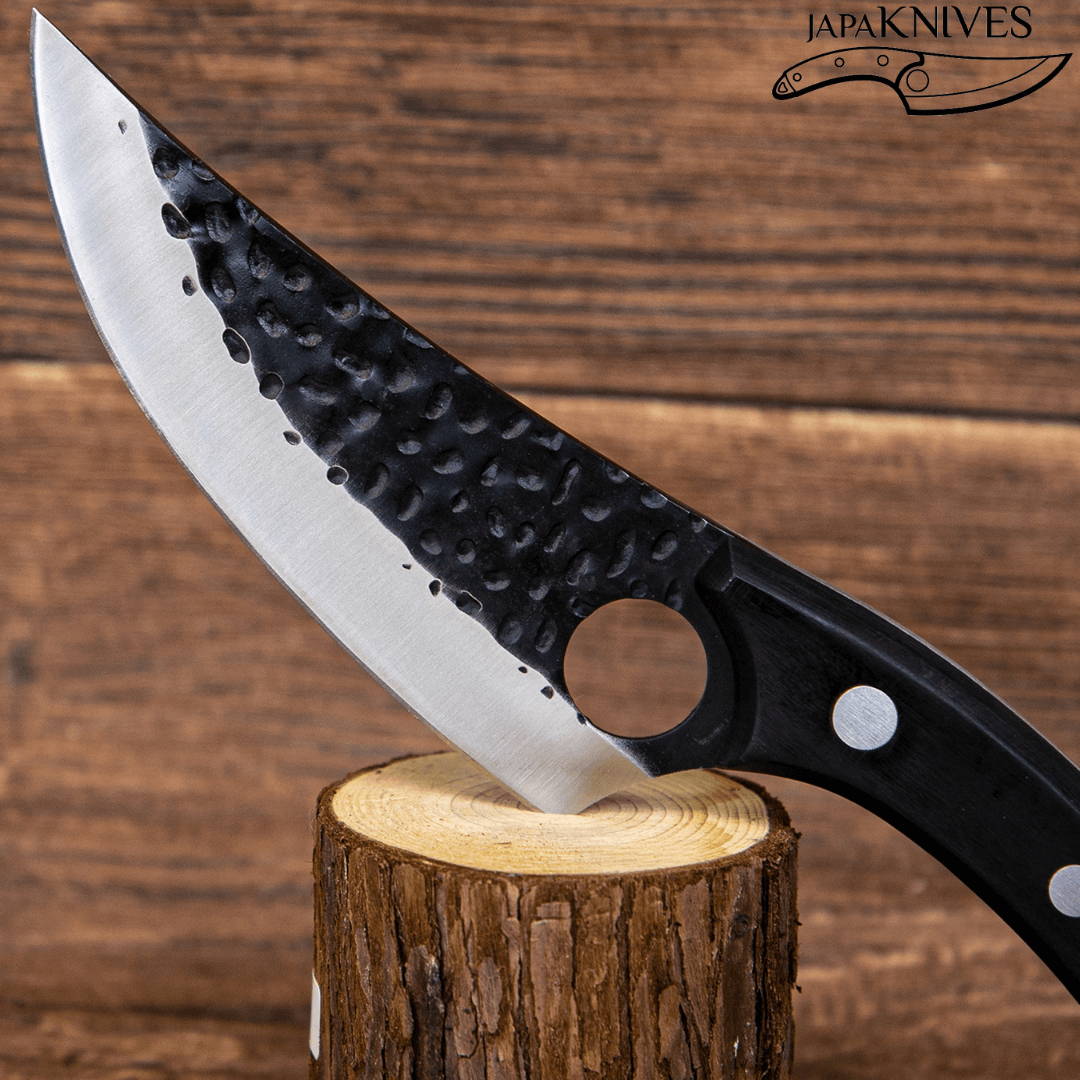 We source only the finest materials in our effort to provide a premium shopping experience.
Traditional Stainless Japanese steel makes up the blade. Depending on your taste, beautiful Oak wood or Black Onyx is used to create the handle.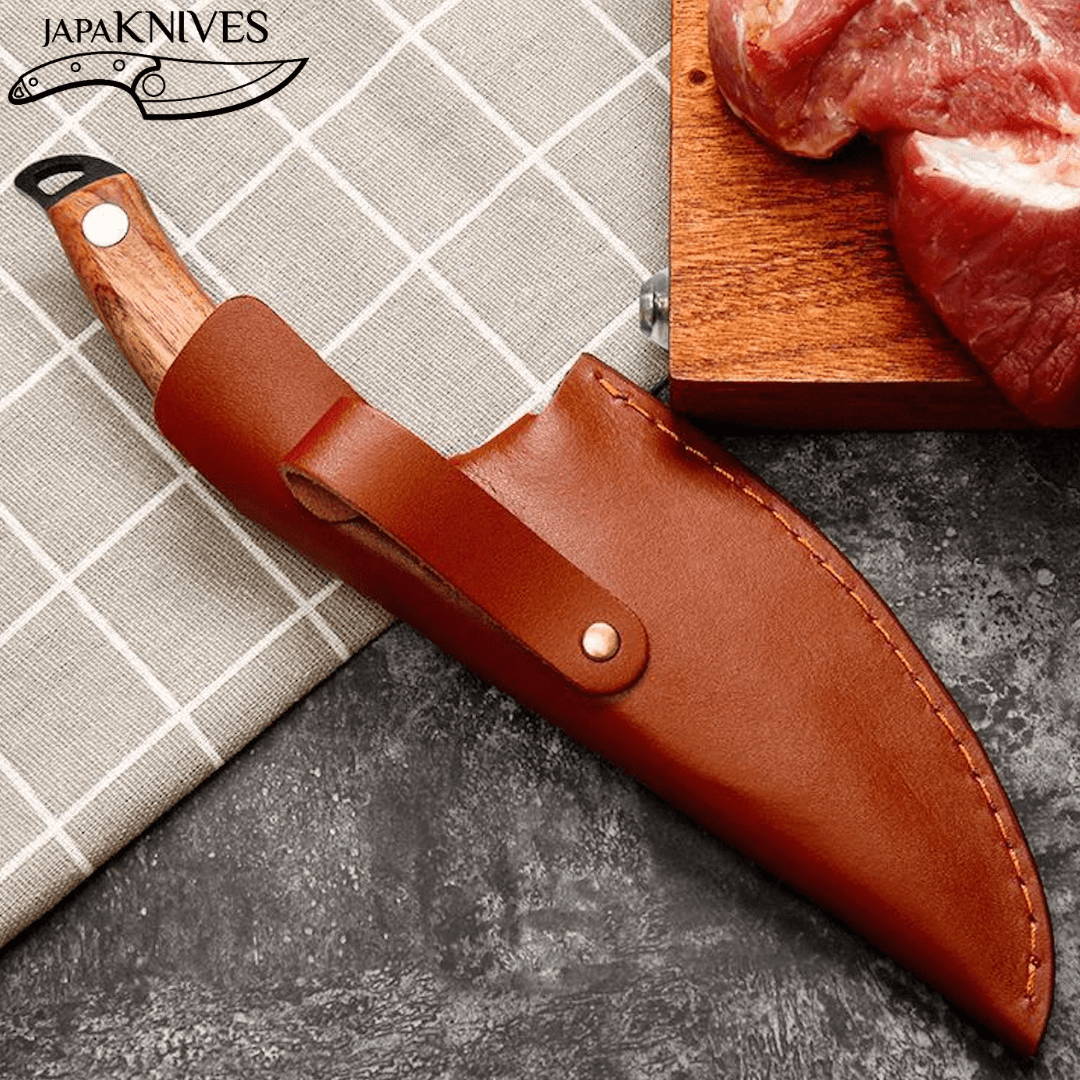 FREE GENUINE LEATHER SHEATH
We love our customer so much that we want to ensure everyone feels special when they order from us. So we are currently including a FREE Genuine Leather Japaknives™ Sheath with every order.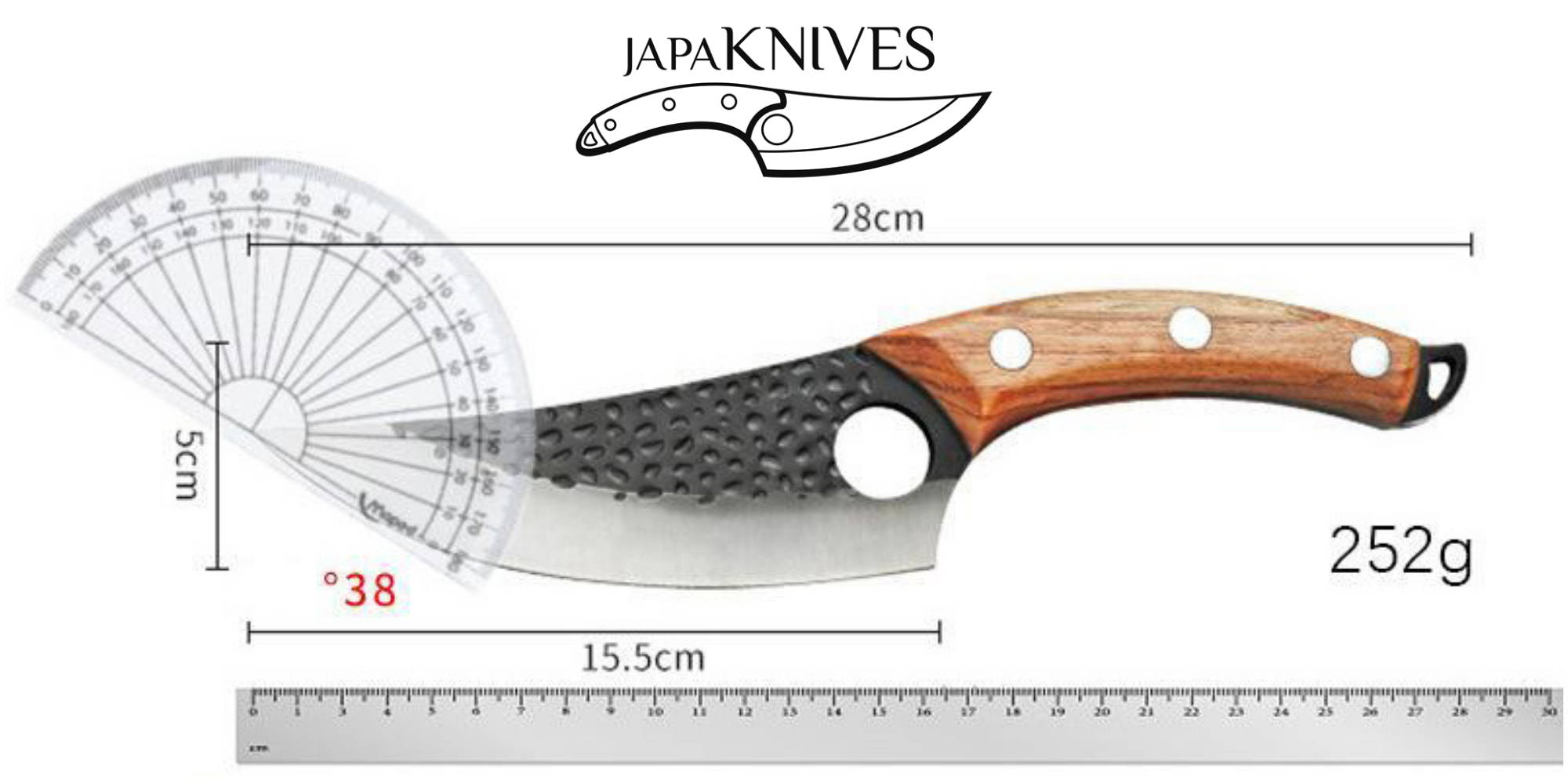 Best Bundle Offers Get 50% OFF Today
Hurry! This special offer is only available while supplies last. 50% Off will be automatically applied. Order now to secure your set.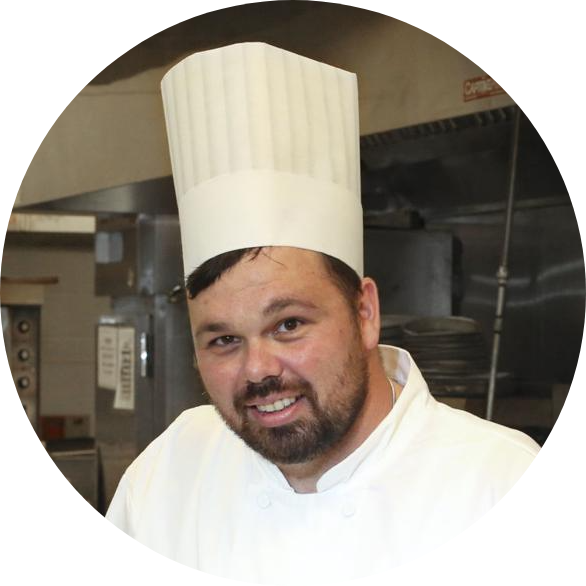 From Abu Dhabi, United Arab Emirates
"Japaknives premium control chefs knife has quickly become my tool of choice. It's the perfect knife to achieve precise cuts on grade A Steaks. The handle is perfectly balanced and amongst the sharpest i've ever used. I wouldn't touch anything else. "
⭐️⭐️⭐️⭐️⭐️

"Having been in the food industry for 30+ years, I can attest to the excellency of these knives. The unique hole cut out is no gimmick as it safely helps you speed up efficiency. I recommend to all serious cooks out there!"
⭐️⭐️⭐️⭐️⭐️
Frequently Asked Questions
Does the hole cut out actually help improve control? YES!
Our best selling premium control knife is scientifically proven to allow for more control as the index finger is in actual contact with the blade for a more hands on experience.
What materials are used to make Japaknives™?

Japaknives™ are hand-forged of Traditional Japanese High Carbon Stainless steel and then infused with a handle made of ancient oak wood or carbon onyx material.
What does the free lifetime warranty cover?

Our lifetime warranty comes with every purchase. It covers any damages that may be incurred in the delivery process such as scratches or dents.
Where are your knives made and shipped from?

Our branded products are hand-forged in the United States & Japan. Depending on your location we ship our products from one of three international warehouses; we have warehouses in Japan, Australia and the United States.
What about shipping and delivery times?

Our warehouse managers fulfill orders within 1-3 business days (Mon-Fri), a timeline which does not include Weekends or Holidays. Once the order is fulfilled you will receive a tracking number to your EMAIL which you can use on our website. Please remember that delivery of your order is the responsibility of the shipping carrier ( USPS, Fedex, DHL). Your product will arrive within 7-15 days due to temporary delays from COVID-19.
Do you offer returns and 30 day refunds? YES!

Every purchase is backed by a 30-Day Money-Back Guarantee. Try Japaknives Risk Free for 30 days. If you're not satisfied, reach out to our friendly customer service team at hello@japaknives.com to help facilitate a full refund.